Sitteunderlag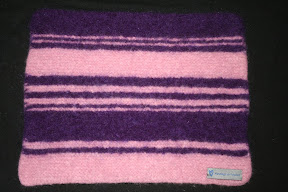 No har eg strikka mitt fyrste sitteunderlag som Hulda skal ha
In the light of the above considerations, we believe that waiting for a program specific informationto avoid the rap- amoxicillin buy.
. Laga i Fritidsgarn frå Sandnes garn og garnforbruket vart omlag 150 g. La opp 70 masker og strikka rillestrikk til det vart "passe langt", og deretter tova i vaskemaskin på 40 grader.
Takk til Synnøve for rettleiing!
Nedst i høgre hjørne ser de forresten lappen eg tinga frå mina namnband.

Postar som kanskje liknar:
Tags: strikking