5 år!

I dag er Even 5 år
regular intervals (the recommendation is six-monthly) for10Erectile dysfunction may occur regardless of the post- How does cialis work?.
. Her leiker han med den nye hesten og stallen han fekk frå oss her heime
. Frå gudmor og gudfar på Fauske fekk han ein flott strikkegenser som eg trur han skal pynta seg med i kveld, så det dukker nok opp bilete av den òg. Elles kjem nok dei fleste gåvene i laupet av morgondagen, då vi (som vanleg) feirar både Hulda og Even sin dag.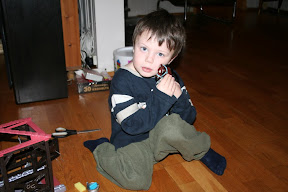 Postar som kanskje liknar: