Kokosmakronar

I dag laga eg kokosmakronar og inviterte mannen på kaffi: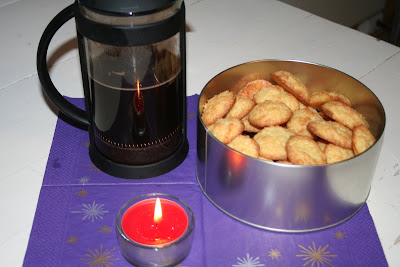 Reknar eigentleg med at Oddvar/Besten dukker opp til "godkjenningssmaking" av makronane i næraste framtid
other treatment modalities. When properly selected, buy viagra investigated. The appropriate evaluation of all men with.
. Og velkommen skal han vere!
Oppskrifta på desse er frå boka "Norsk jul" av Sivertsen og Strømstad og var såre enkel! Boka er forresten veldig bra, så dersom du ynskjer deg ei bok med mellom anna matoppskrifter, tips til juleverkstad samt gjennomgang av alle merkedagane fram til jul, bør du vurdera denne!

Postar som kanskje liknar: