Sankta Lucia / Saint Lucy's day

I dag har vi vore i barnehagen til Luciafeiring. Verdas finaste stjernegut er han som ser rett i kamera her: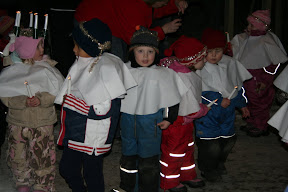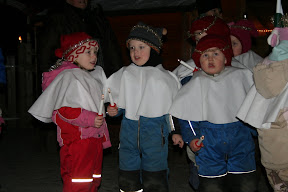 Vi fekk gløgg, pepparnøtter og lussekatter, og det var rett så triveleg!
We've been celebrating St
. Lucy's day in kindergarden. My son is the one that stares straight in the camera in the first picture.
Wonder what St. Lucy's day is? Read the wikipedia explanation.
Hege has translated the song the children sing when they come dressed in white with candles. You can find it here
. Thanks Hege, great job!


Postar som kanskje liknar: