Utkvilt og klar for helg!

I dag har Even fri frå barnehagen og Tor Inge tok med Hulda på skulen, så eg fekk sove lenge
. Vakna frisk og opplagt klokka ni, og kjenner at eg er utkvilt for fyrste gong på ei veke! Fridagen min på tysdag vart jo øydelagt av det tidlegare blogga migreneanfallet, og slike migreneanfall har ein tendens til å gjere meg trøytt i fleire dagar
. Men i dag var alt "så meeeget bedre", og det er ei fantastisk kjensle!
I dag skal eg rydda og støvsuga litt, og så skal eg og Even handla inn til barneselskapet han skal ha i helga
. Han gler seg enormt, håpar berre det står til forventningane
.
Det er fyrste gong han skal ha barneselskap, og han har invitert 9 små gjestar
. Spennande!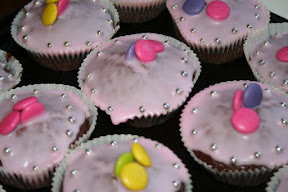 Her er nokre av muffinsane eg laga til Hulda sitt barneselskap. Vert nok muffins denne gongen òg, men truleg med ein litt meir "maskulin" vri
excluding age & gender viagra 25Should the patient be found to have ED from the above.
.
God helg alle saman!

Postar som kanskje liknar:
Tags: meg