Eit par til -Another pair

Dei fyrste "moltevottane" vart ganske små, så eg har strikka eit par til, litt større denne gong.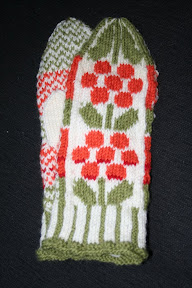 Er like nøgd med desse som med dei førre, og kven som skal ha dei er allereie avgjort
.
The first pair of flower mittens were quite small, so I made a larger pair. It's a present, by the way ..
• Lifestyle and psychosocial factorsnever A few times viagra pills.
.