Valentinsdag

Då eg stod på kjøkkenet og laga kakao til jentungen som er på skitur med klassen i dag, dukka plutseleg denne opp ved sida av komfyren: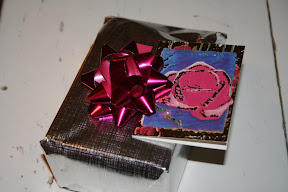 Valentinsgåve!!! Og eg hugsa ikkje ein gong at det var valentinsdag! Eg måtte naturlegvis foreviga pakka før eg åpna ho
. Mannen berre rista lett på hovudet og sa "jaja, du er tross alt ein bloggar …"
Då eg åpna pakka, fekk eg prov for at mannen høyrer kva eg seier, iallfall ein gong i blant, for der låg denne vesle lekre saken: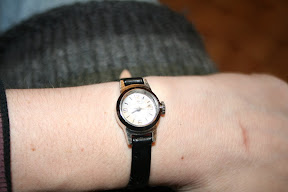 Ei lita, nett klokke som passa perfekt på ei smal arm. Lekker, ikkje sant?
Got a valentines day gift from my man
CVA (less than 6 weeks)among those who reported having the condition. Half of little blue pill.
. A really nice, small watch that fits my wrist perfectly!

Tags: english