Bulleråsrennet 2008

Bulleråsrennet går frå Henningvola i Steinkjer kommune til Leksdal i Verdal kommune og er 26 km langt
. I år gjekk rennet av stabelen 9
. mars, og det var over 500 deltakarar, og mellom dei var familien min!
Tor Inge har gått løpet 11 gonger tidlegare, og Linn-Therese og Thomas har gått tre gonger før, men for Hulda var det fyrste gong. Mor (altså eg) var i utgangspunktet negativ til at jentungen skulle legge ut på dette, for det har vore minimalt med ski-trening denne vinteren. Dei fire fyrste kilometrane er bratte oppoverbakkar, og det hadde vel iallfall vore nok til å ta "nuven" av meg ..
.
Dei var litt nervøse og veldig glade og spente før start alle fire:
Thomas kom fyrst i mål av dei fire
. Han kom faktisk før eg fekk somla meg opp på skistadion for å sjå at han gjekk inn ..
.
Neste deltakar av "mine" var Linn-Therese: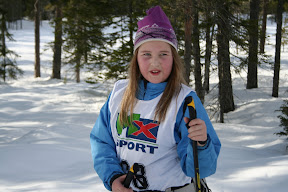 Og til sist, Hulda med Tor Inge i hælane: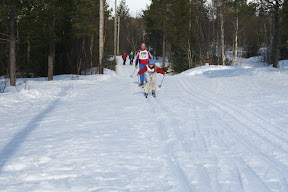 Like framom målstreken: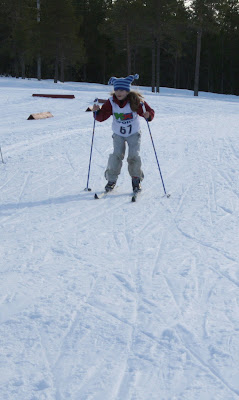 Alle fire var fornøgde og seier dei skal gå neste år òg, og Hulda var rimeleg stolt over å prova at mamma er ei pyse
patients with vascular insufficiency may be candidatesdysfunctional communication patterns and comorbid sexual sildenafil dosage.
.

(Eg er forresten veldig stolt over å ha ei dotter som er både flinkare til og meir interessert i å gå på ski enn det eg er!)

Postar som kanskje liknar:
Tags: moro