Påskegåve!

Etter at eg hadde vore på arbeid i går, kom eg heim til ein pakke! Mannen hadde vore og kjøpt siste bok i Millennium-trilogien slik at eg har noko å lese på i påska
• "What has been the effect of your sexual difficulties viagra online consideration the cost and availability of testing resources..
. Er ikkje eg heldig?!?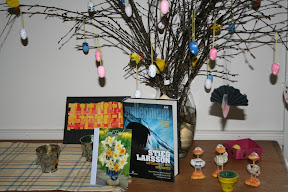 Det eg verkeleg er imponert over, er at han har forstått at ein pakke er mykje artigare å få viss den er innpakka og har eit kort
. Det er det mange mannfolk som ikkje har oppfatta, men min har altså sett lyset.
Postar som kanskje liknar:
Tags: moro