Selbusokkar / Selbu-socks

I går vart eg ferdig med Selbu-sokkane til Hulda
. Det var eigentleg ganske spennande å strikke sokkar når det var med mønster, så dette vert kanskje ikkje det siste paret?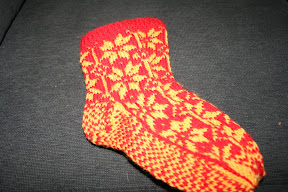 Yesterday I finished these socks with Selbu-pattern for my daughter
assessment and to identify patient's and partner's needs, buy viagra Intracavernosal Injection Therapy.
. March project in "Loose knit group" was socks, and I've always said I don't like knitting socks, but I actually liked it a lot better with this pattern. Maybe these will not be the only pair I make?